The
Snakes & Suits Ampersand Blue Hoodie
is SO cute and I need a new hoodie for this cold weather. Size wise- I'd like a medium or large. Cozy... mmm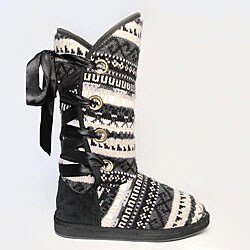 The
Muk Luks Women's Lace Back Boots
are a favorite of mine because they are so cute and look really warm! and they are black and white so it can match a majority of my outfits. And these are affordable!
The
Zuiko Digital ED 12-60mm lens
for my Olympus camera. I would be a happy camper with this, because it would enhance my photography :)
This
Crosley Archiver
record player has built in speakers, and also has a CD player AND a casette player. AND a radio. This is expensive but its for a good cause!
******** I want these
Minnetonka Fringe Boots
desperately... they are muy expensive too. :( BUT IF I GOT THEM, I REALLY WOULD WEAR THEM EVERY DAY!